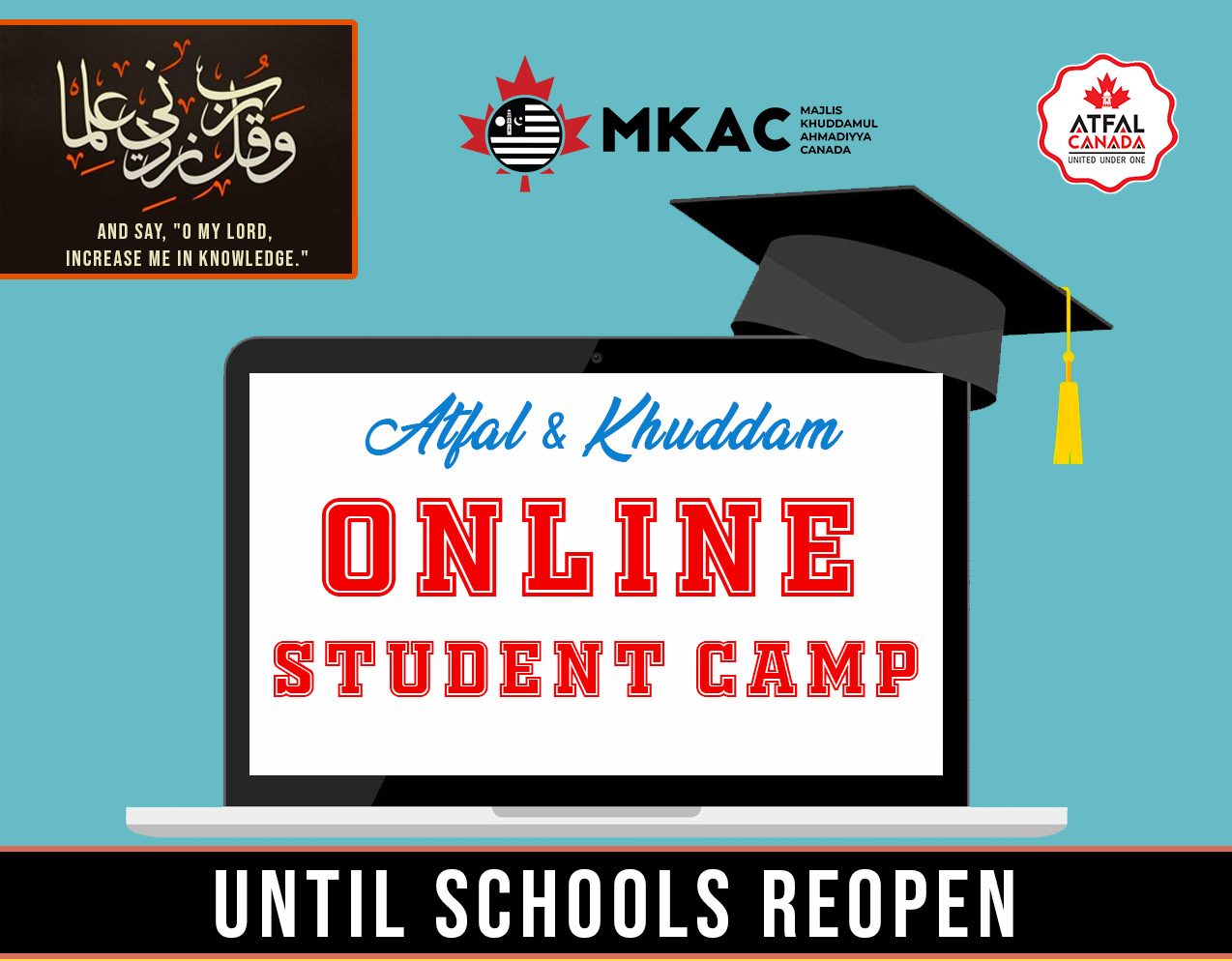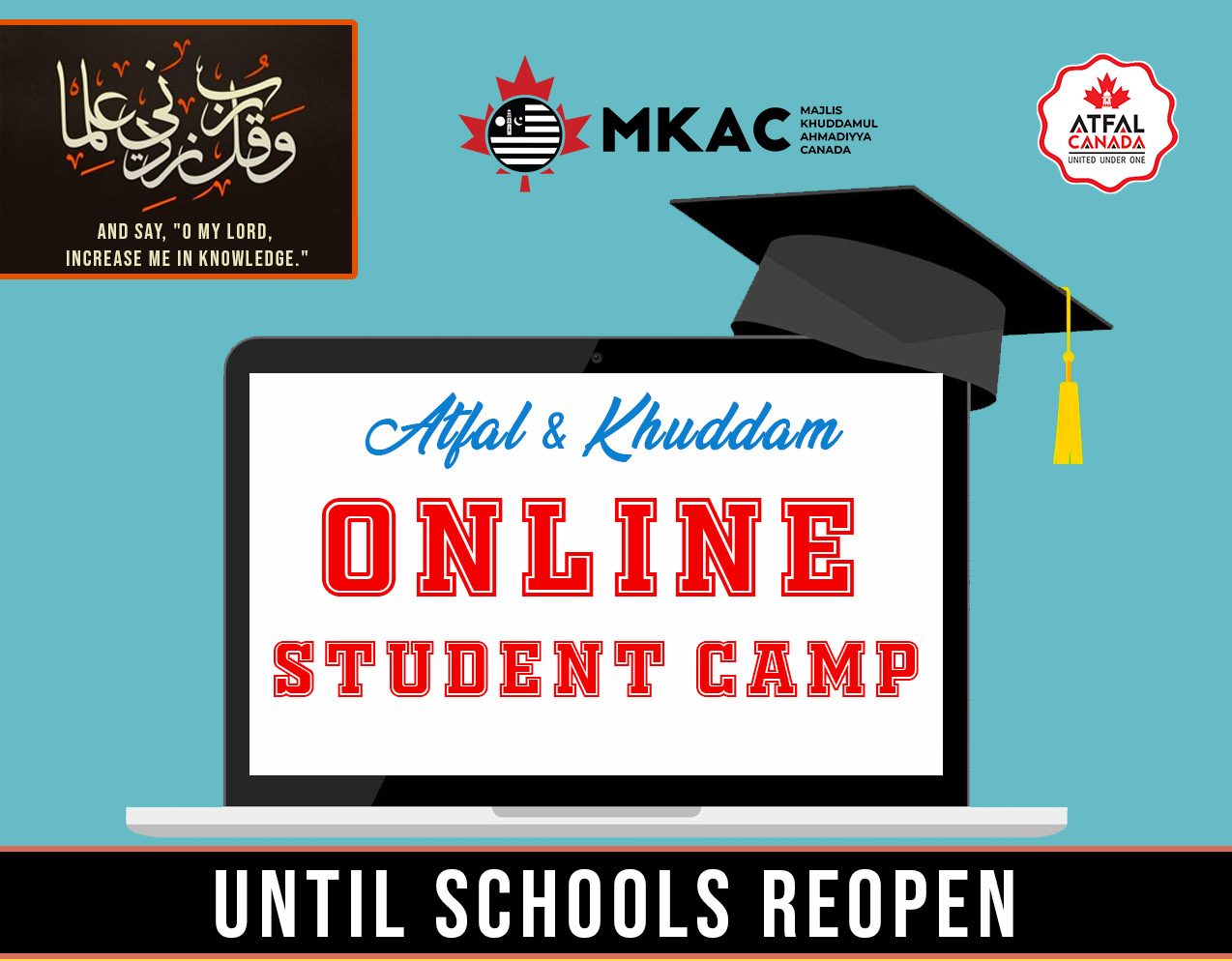 Online Camp is being held for Elementary and High School Students (Grade 3-12)
4 pm – 6 pm EST for Eastern and Central Canada Atfal and Khuddam
4 pm – 6 pm PST for Western Canada Atfal and Khuddam
Message to Parents
Dear Parents & Atfal,
Assalām 'Alaikum wa Rahmatullah,
By the grace of Allah, Majlis Atfalul Ahmadiyya Canada will be holding Online Camp Monday to Friday, from March 16th, 2020 till End of School Closure for all Atfal.
In order to join to the online camp, it is mandatory to register online using the link provided above.
The teachers for the camp will be local Murrabiyan and Jamia students who will cover the following topics, Insha'Allah:
1. General knowledge about Islam.
2. Salat and its Translation.
3. Character building stories (Life of Holy Prophet Muhammad (sa)).
4. Various documentaries / clips from MTA.
5. Interactive Question and Answer sessions.
You are requested to register as soon as possible and reap the benefits of this camp. Jazak'Allah!
Wassalam,
Department of Talim
Majlis Atfalul Ahmadiyya Canada
talim@atfal.ca
Class LinksEastern and Central Canada
Class LinksWestern Canada
Class ScheduleGrade 3 - 8
Class ScheduleGrade 9 - 12